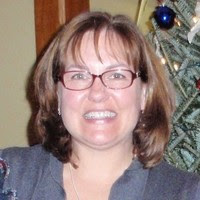 Deborah Smith Kmet, CPA, is the founder and owner of Count on Us! Accounting and Bookkeeping, LLC which serves small business owners and ecommerce entrepreneurs in Akron and Cleveland, OH as well as throughout the U.S. She has over 25 years of experience in multiple industries, including time at some of the top CPA firms.
Debbie loves working with small business owners and ecommerce entrepreneurs so that they don't have to worry about the bookkeeping details and can better run their business. She provides worry-free QuickBooks accounting, bookkeeping, payroll, and technology workflow services as well as training on how to use accounting software efficiently.
Some of the recent projects Debbie has worked with clients on include a QuickBooks Online cleanup project, training in accounts receivable and bank reconciliations for QuickBooks Online, location tracking setup for a property manager for better expense management, and a QuickBooks Online and TSheets integration setup for a smoother timesheet workflow.
Debbie is a CPA and is also certified in the following software:
Certified QuickBooks Online ProAdvisor
TSheets Certified PRO
Debbie has performed client work as a senior accountant for BDO and KPMG, two of the top accounting firms in the world, and also worked at a smaller CPA firm. She was controller and Vice President of an investment banking firm and had her own business for ten years. She is a member of the Ohio Society of CPAs.
Debbie earned a BS in Business Administration from Bowling Green University. She is a licensed CPA in Ohio. When she is not working, she enjoys hanging out with my family, which includes my husband, two teens and a crazy double doodle. They like to sail, ski, hike, read and cook.